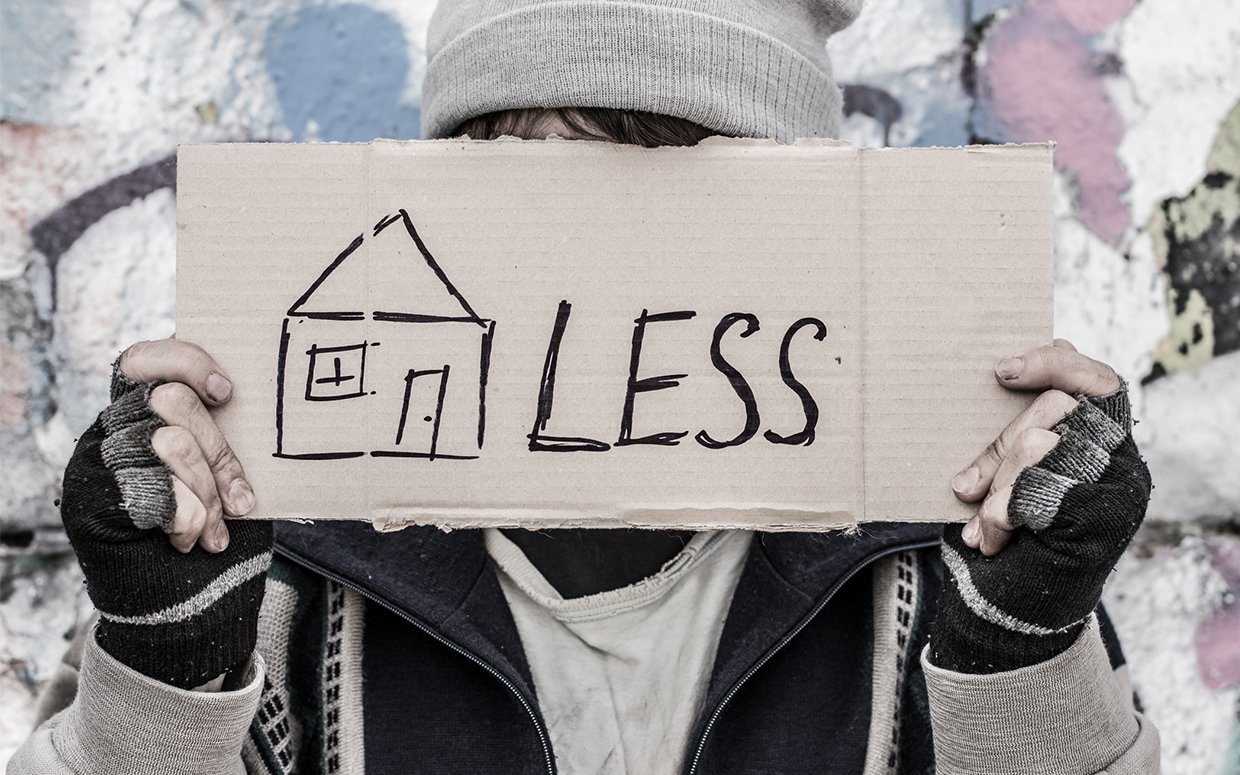 15 Dec

sock it to 'em

As many of you know, I recently embarked on a project for my multicultural counseling class where I panhandled on the street. The purpose of this project was to catch a brief glimpse of what it would be like to feel dependent on the generosity of others. You can read about my experience here and here. I was deeply moved by this project. I now view homelessness in a new light. While I do not often give money to the homeless, I always look them in the eye and acknowledge them. In the 15 minutes I panhandled, I felt deeply unseen and ashamed. It was a profound experience. I can only imagine what it would be like for those who do not have the luxury of walking away from the stoplight.

I presented my project to my class last night. Afterwards, we had a discussion about homelessness. I was deeply moved by my peers and what they shared. After school this afternoon, I was nearly out of gas and had to stop in an impoverished area of town to fill up my tank. I was approached by a woman who needed $0.60 for gas. I dug out what little change I had in my car and gave it to her. Then, a man approached me and asked for help. His name was Dennis. I know because I asked him. I also engaged him in conversation. He had made a terrible mistake in life and had been imprisoned after being caught dealing drugs. Dennis showed me the tattoo of his mother's name on his arm. He talked about the loss of his job as a truck driver because of his incarceration. Dennis said he would bounce back.

As we talked, Dennis never once asked for money. He asked for socks. Those of you who have ever ridden in my car know it looks like a locker room most of the time. There's no shame in my game. Yoga clothes, mat, water bottles, clothes, etc. I ended up giving him a blanket, some socks and a t-shirt. I stood with this man for 10 minutes and treated him with the respect he deserves as a human. I wished him well at the end of our visit. As I drove off, I had tears in my eyes. At that moment, I was struck with a small flash of inspiration. It is one thing to blog about my experiences and share them with classmates. I do believe there is great value and worth in both of those endeavors. But, actions speak louder than words.

One of my favorite musicians, Matthew West (yes, I listen to Christian music – don't judge!), has a song where he laments to God about the ills in the world and then asks – "God, why don't you do something?" And God responds, "I did. I created you!" So, I decided to Do Something. I am asking for your assistance to raise money to buy some socks for the homeless. Turns out, socks are the most requested items at homeless shelters. Together, for the price of your morning latte, we can make a small difference in our world. Let's help out those like Dennis.

Namaste.