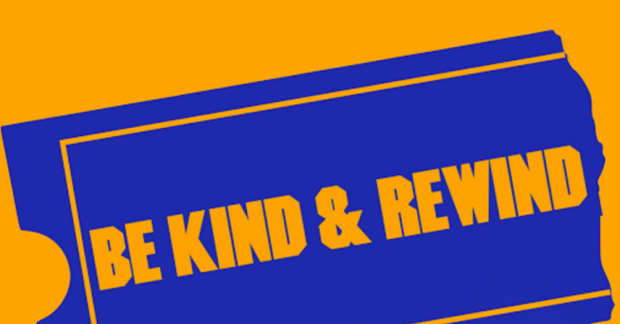 30 Jan

Be kind. Rewind.

The other day, I had a conversation with someone about the hopes we had for our respective legacies.  In looking back on life, she said there had not been much that stood out in terms of accomplishments – no children, limited financial means, and various jobs over the course of many years.  But, what she said next struck me as more than profound.  "I hope my legacy is in the little things…  I always make it a point to hold doors open, to be polite in my interactions with others and to let people know how much I appreciate having them in my life."  I must have appeared dumbfounded because she looked at me and said, "what?!"  I responded that her legacy was beautiful.

I thought a great deal about what she said over this weekend when I presented at the inaugural LPC Intern summit in Austin.  I was talking to young counselors about how to handle subpoenas to protect their client's confidential communications.  During the conference, I met a woman whom I follow on social media.  Her work has had a positive impact on me professionally.  When I completed my presentation, I made sure to tell this woman I enjoyed her work, she was doing good things, and had made a difference in my life and, I suspected, in the lives of other professionals.  I saw a bit of the same dumbfounded look in her face which I exhibited earlier in response to the legacy discussion.  She replied, "thanks, I do not hear that very often and it means a great deal to me."

The other day, I posted in a Facebook group for lawyers in Texas about my work in the mental health field. In one response, a woman attorney said, "our profession needs you Blaine and I send you love and encouragement because you are going to save lives and do good in this hardcore world."  I was taken aback.  Frankly, I felt a small, warm rush of pride come over me. In fact, her words were invigorating.  I am going to make a difference.  I already am.

I tell you these three anecdotes to illustrate a simple point.  A small act of kindness can have a tremendous positive effect on others.  How often do you hear about the profound impact you have on others?  Not nearly enough, I assume. But, I can assure you that you most certainly have had such an impact, even if you do not recognize the fact.  Sometimes, we can all be blind to the good we do in the world.  So, let's make a collective effort to clear up those blind spots for others in our lives.  Take a step back. Rewind. Thank those who help you. It takes 15 seconds to tell someone you love them, appreciate their work, or that they bring joy to your life.  Try a little authenticity on for size.  I promise such simple, kind words will have a greater reach than you think.